Want to DOUBLE your stash? Use BOTH sides of your fabric!
More than 30 quilt patterns designed for you to use BOTH sides of one or more fabrics.
Why use BOTH sides?
It's fun…it's a great conversation starter at quilt shops…you can make EASY works of quilted art…AND you learn the nuances of value while you're making your quilt!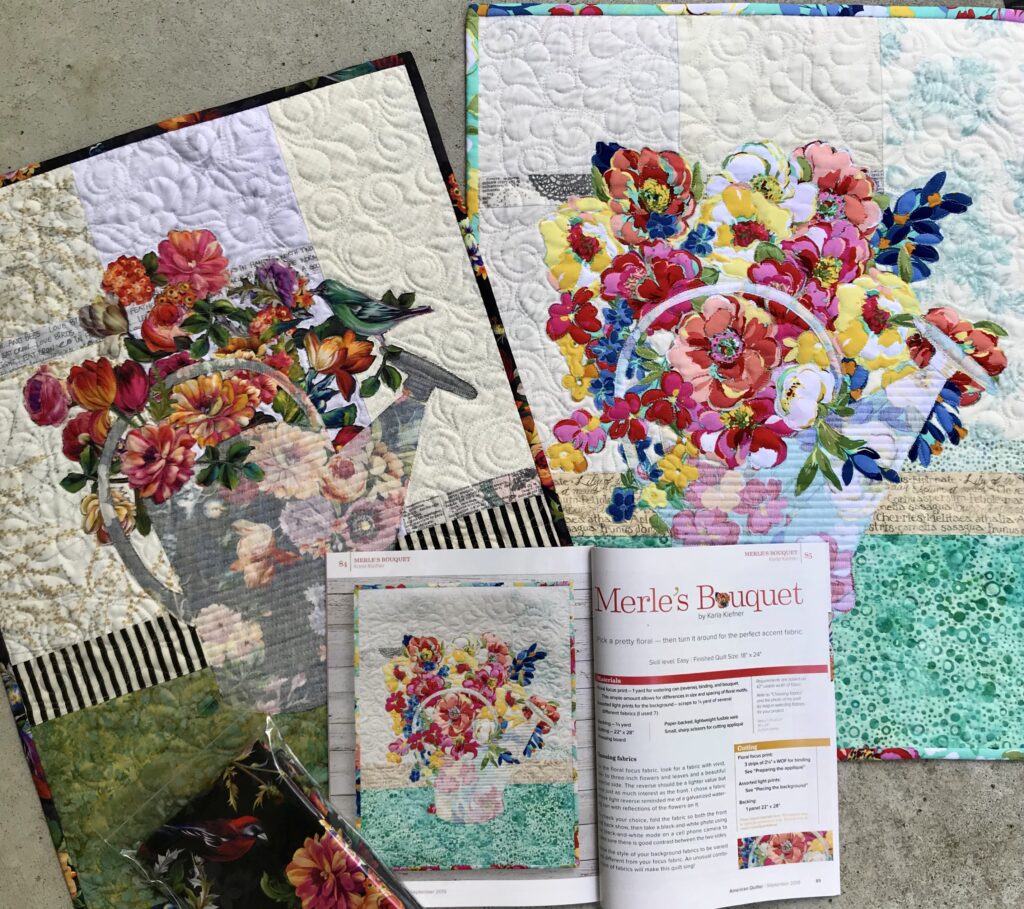 How? It's all about Value.
Pick a focus fabric with in interesting reverse side, add scrappy background fabrics from your stash, and make a quilted work of art – it's easy and fast!
Detailed guide for auditioning fabrics in each pattern.
Make a scrappy background using fun accent strips for a fresh look.
Great for stash-busting!
Full-size paper template included with applique patterns.
Bonus: Prairie Point Hanging Method
Great for guild or retreat workshops!
Like larger quilts? Use BOTH sides of THREE fabrics for fabulous pieced quilts!
#usebothsides patterns have been featured in AQ Magazine, Hancock's of Paducah, Nancy's Notions, and Connecting Threads; collaborations with Hoffman California Fabrics and Hancock's of Paducah.